Who is your best playful friend at your home? Yes, you gave the right answer to what we thought.
It is non-other than your pet dog. To become a good friend, he fulfills several requirements.
He gives you love, joy, protection, caring, and much more. Other than that, having a dog at your place gives you several benefits when you never think about it.
Here, we are going to unveil you about seven benefits of playing with your dog.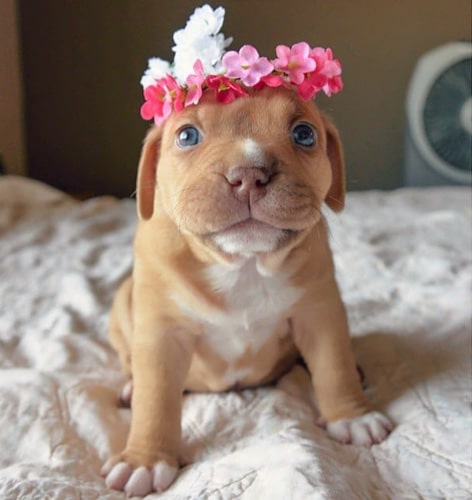 We hope this will be a meaningful and helpful article to make steady the bond between you and your loving dog.
Let us go through some main points, which you can gain while having a good dog friend.
Here, we have gone through one by one of 7 benefits of playing with your dog, summarizing the facts we have.
1. Gain an excellent physical exercise
We all know human needs daily exercises to burn the excess calories gained daily and to worm up the body.
Not only for you, but your dog also needs some daily exercise. Playing with your dog is the easiest and funniest way to have regular exercise for both of you.
Playing makes you even sweating, and it provides the physical activity to you also.
You do not have to play strictly for 2 or 3 hours. Just 30 to 45 minutes is enough for you.
You can divide this time into several slots according to your free time. You can use your free time to do this.
Or else, you can go for a walk with your dog too. Not only your well-being, but this also makes a healthy dog by maintaining healthy organs, lubricating their joints, and burning extra energy too.
So, promoting physical well-being is helpful to both of you.
2. Help to relieve stress
The dog is a good stress reliever. As my recommendation, it is the easiest and most straightforward way to remove your daily stress gained from your office or your family even.
Playing with your dogs never spends money or charges like going for a spa or entertainment park to relieve the stress.
So, why are you not using the free bonus with you already having?. It improves the moods of both you and your dog.
According to some studies, researchers have proven that playing with the dog provides medicines to some diseases such as anxiety and depression.
3. Provides mental stimulation
Not only physically but also playing with your dog provides mental exercises to both of you.
Not only we, but dogs are also getting bored if you keep your dog alone throughout the day.
So, these playing activities stimulate their brain. Activities such as throwing a ball and asking them to collect it back help improve the disciplines and focus.
So, these daily mental exercises keep you both healthy daily.
4. Makes your bond strong
One of the most important things you gain through exercises strengthens your bond.
Playing with your dog provides good quality time, and this becomes your dog's preferred time, as he loves to get in touch with you.
This improves the love, friendship, and attractiveness of your dog towards you.
Playing also helps to earn trust and loyalty from your dog towards you. So, even any problematic time which can be physical, mental, or financial, your dog will not remote you to face them alone.
Instead of that, he also will help you to overcome those hurdles while providing the maximum effort he can.
5. Helps to decrease the problematic behaviors of your dog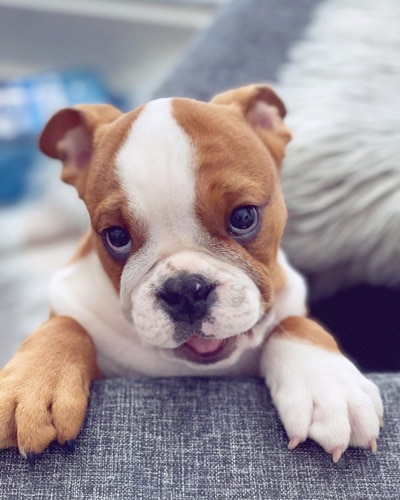 Some dogs show problematic and annoying behaviors such as continuous barking and chewing whatever they found.
It is because of the loneliness they get for a long time. It is because you are keeping him alone from morning to evening when you go to the office.
The barking is the only way to have some entertaining and to relieve their stress gained throughout the day.
If you spend extra time with your dog, playing with him will become free medicine for them.
Also, it minimizes the chances for your dog to engage in chewing your belongings and annoying barking.
Playing will provide a way to have their entertainment to get rid of problematic behaviors.
6. Helps to improve your social life
Living with a good dog, increase the status of your life, and improve your social life.
Just imagine, when you go for the park to play or have a long walk in a walking path, how many people you can meet daily.
This makes to have many social bonds. According to a social study, having a dog is the third most common way to connect with others, such as neighbors and friends.
If you go to a park to play with your dog, you can have new friends and have new bonds. Also, this helps to make new dog friends for your dog too.
7. Improves the social skills of your dog
It is better to have excellent social skills for your dog. It is essential when it comes to a social gathering.
When playing with him, he can learn new things and basic rules to incorporate with people and new friends.
Having several neighbors' dogs to play with your dog makes it much easier to cooperate with others.
Then your dog can behave well with different new people and animals too. This is an indirect benefit you can have while playing with your dog friend.
Conclusion
The dog is your closest four-legged friend. Sometimes he is more trustworthy than two-legged human beings.
You are providing nutritious food, medicine, and a comfortable place to live, which is not enough for your dog friend.
To have a good relationship with you two, you have to spend some quality time with him.
Playing is one of the best activities you can do with your dog friend. I hope our article on seven benefits of playing with your dog is a valuable and meaningful one to improve the bond between you two.
You can gain these benefits even if you are having a puppy or an adult dog. If you own a puppy, you can use playing to him aware of new things
If you have an adult dog, you can use playing to domesticate him to you and your surroundings.